A correct evaluation is essential in obstetrical brachial plexus palsy because it allow us to take  the appropriate surgical decisions.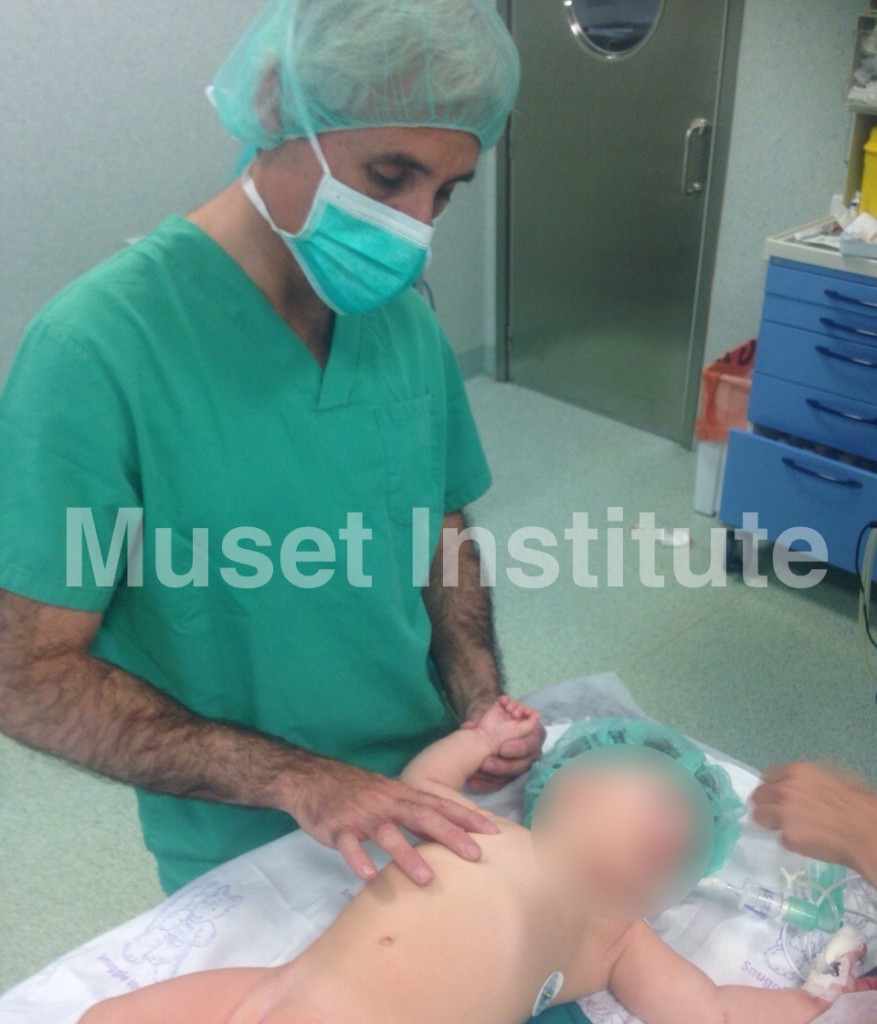 Obstetrical brachial plexus palsy shows a double problem: loss of total or partial limb movement on one side, and joint deformity with lack of congruity and shape morphology of shoulder, elbow and wrist, on the other side, due to muscle functional imbalance.
The main goal of surgery is to achieve the useful function of the upper limb and symmetric recovery, like the healthy limb.
For that, the surgeon proceed to nervous injury reconstruction by microsurgical techniques. It allows connection and recovery of lost functions.
In children patients, correct decision and execution will lead to satisfactory results. Microsurgical reconstruction at three months old age is essential to resolve this kind of paralysis.